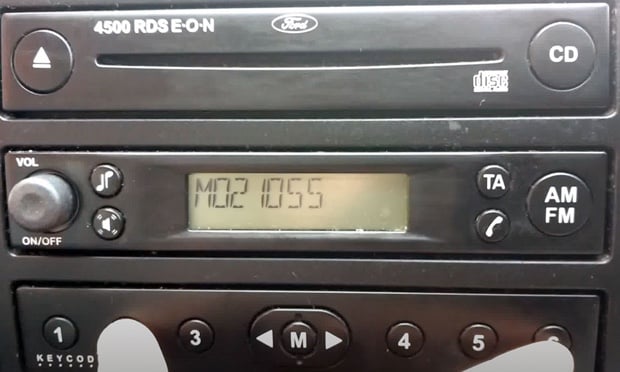 Finding Your Ford 4500 RDS Serial Number On-Screen
The Ford 4500 radio code can be calculated with the M serial number, which looks like M123456, for instance.
You can get this information on your radio's screen when it has been turned on and 'CODE' has been displayed. Simply hold down the 2 and 6 preset buttons for a few seconds, and the radio will show the M serial number.