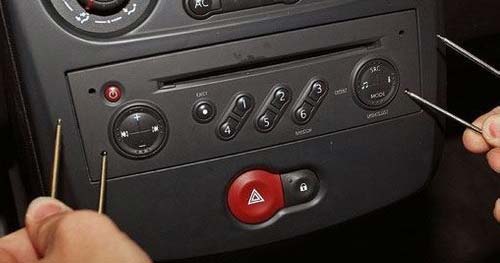 Renault Phillips Radios
All Renault radios must be removed to gain access to the radio's serial number. This includes Anatel, Blaupunkt, Continental, Daewoo, and Phillips.
The standard Renault Radio is very easy to remove from the dash, all that is required is radio release keys.
Once removed, on the back of the radio will be a sticker label, your serial number will either begin with a letter followed by three numbers, for example:
A123
This can often be found at the end of a 15 character barcode number like "8200" that will be in a box with "Security" at the end.