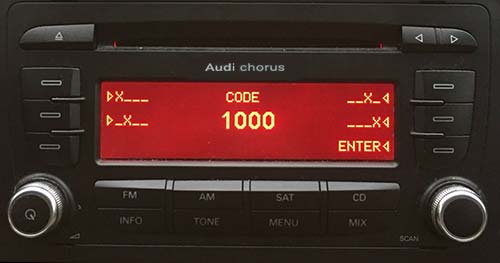 Audi Chorus Radio
All Non-Navigation Audi radios must be removed from the dashboard in order to gain access to the serial number.
Radio release keys are all that is required to do this, when pressed into the corner placements, this will free the radio from the unit.
Once removed, your Audi radio has either a sticker label with the serial number printed on it or a serial number engraved into the casing.
Serial example: AUZ1Z1F6412082