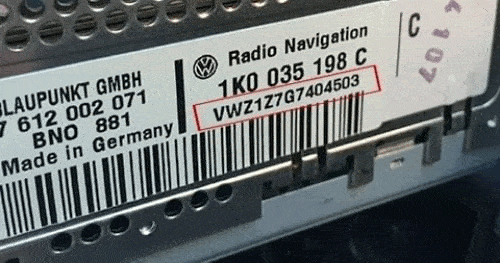 How To Get Your VW Serial Number
There are different types of VW radios but all of them need to be removed to find your serial number. The tools you will need; a screwdriver and or a prying tool for removing the outer trims of the radio.
Once you have removed the radio, find your VW serial number by looking for a code starting with "VWZ" an example of this would be "VWZ1Z2H1234567" and ensuring your VW serial is correct is essential in retrieving the correct code for your radio.
Make sure you can tell the difference between a capitalized 'I' and a '1', as this can lead to getting an incorrect code.