VW Gamma Radio Codes
Only
£17.99
Volkswagen Gamma Radio Code
decoding service for help please see the "how to" section below. We only supply genuine working VW radio unlock codes with
over 250,000 customers served.
Available:
Today 8am to 5:30pm.
Orders after are delivered next day.
Award Winning Service.
250,000+ Happy Customers.
Emailed Within Minutes.*
Expert's On Hand To Help.
4.7/5
Payment Options
How To Get My VW Gamma Radio Code?
How To Remove Volkswagen Radio
To remove your VW radio requires a screwdriver & prying tool. After removing the plastic trim from the dash unscrew all four screws and the radio will pull forwards.
Alternatively older radios are taken out with the aid of radio release keys, The keys are pressed into each corner of the radio, this will free the unit from the dash.
There are online guides and video tutorials on You Tube that can help if you are struggling with the removal of the radio.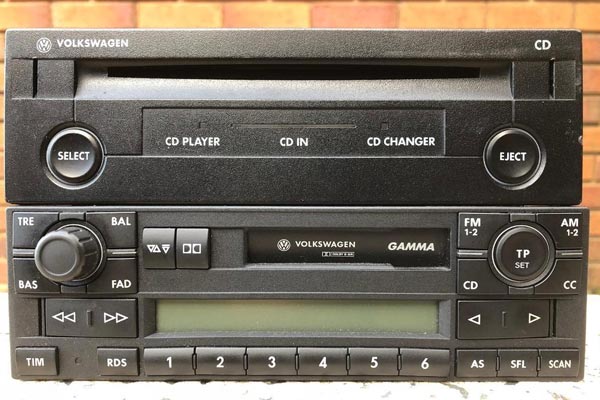 Volkswagen Radio Label Example
There are different types of Volkswagen radio labels and sometimes identifying the correct information can cause issues.
It is simple to find your serial number, it will start "VWZ" an example is "VWZ1Z2H1234567". Ensuring the serial number is correct is essential retrieving the correct code for your radio.