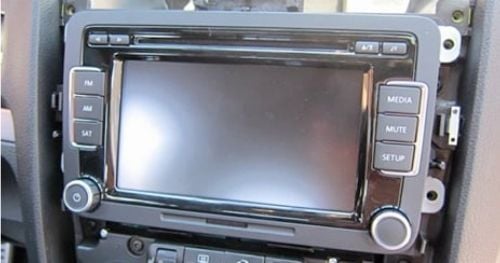 How To Get My VW Nav Radio Code
First, you need to remove the radio from the dashboard.
To do this requires a screwdriver. The serial is located on the radios label on the casing of the stereo.
Some VW's serials are compressed into the radios metal casing on the back.
If you are struggling, online guides and video tutorials on YouTube will help with the removal of the radio.