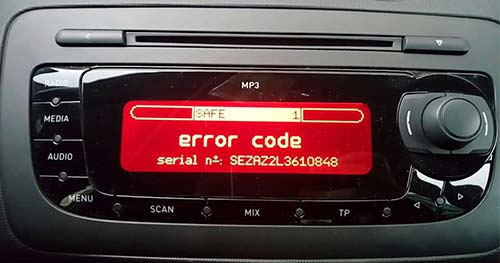 Removing Your SEAT Radio
If your SEZ serial number does not display on your screen when turned on, you will need to remove the radio. It is easy to remove a SEAT radio. You will need a flat-head screwdriver & a prying tool for removing the panels surrounding the radio. Please watch this video for a guide.
Some radio models require release keys to remove your radio from the head unit.
Press the keys into place, with a little pressure this will free the unit to be taken out