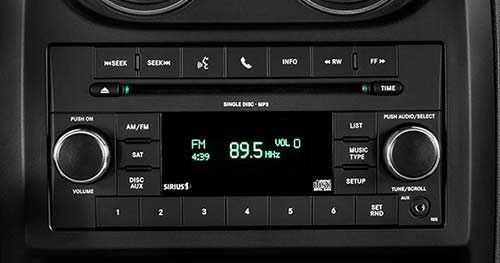 Removing The Radio
To remove the radio simply, you will need a flat-head screwdriver or a prying tool for removing the panels from the dash allowing access to the radio.
Some radios require release keys to take out the radio from the dashboard.
With the radio release keys, push them into each corner of the radio, apply a little pressure and the radio will release from the dashboard.
The label is located on the rear of the radio's casing.