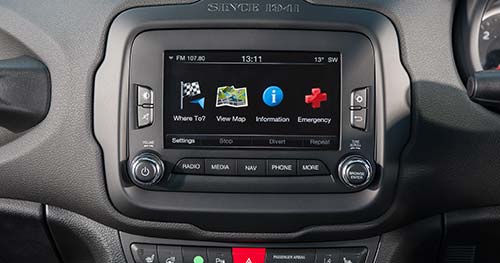 How To Take Out Your Jeep Renegade Radio
It is quite simple to remove your Jeep Renegade radio. You will need a flat-head screwdriver or a prying tool for prying the panels off the dash to access the radio.
In some cases, you may need radio release keys to remove your radio from the head unit.
Once you have the radio release keys, push them into the 4 holes in each corner of the radio (See image), apply a little pressure and the radio will release from the dashboard. The radios label will be located on the radio's casing.