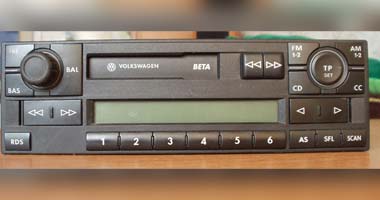 Removing Your VW Beta Radio
To remove your VW radio, it could require the use of a prying tool and screwdriver. After removing the plastic trim from the dash unscrew all four screws and the radio will pull forwards.
Alternatively, older radios are taken out with the aid of radio release keys, These PIN's are pressed into each corner of the radio the keys can be purchased from Amazon. There are online guides and video tutorials on YouTube that can help with the removal of the radio.