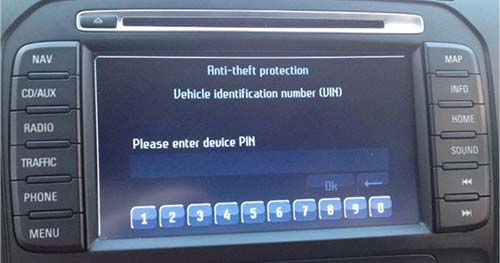 Ford Travelpilot NX 2012-2015
The removal of the radio is required to access the serial number and part number for Ford Traveilpilot Radios. It is quite simple to remove your Ford radio. You will need a set of radio release keys (PC5-132). These are inexpensive and are around £3 - £5, you can obtain them from Amazon.
Once you have the radio release keys, push them into the 4 holes in each corner of the radio (See image), apply a little pressure and the radio will release from the dashboard. The radios label will be located on the radio's casing.