Ford 6000CD Code Entry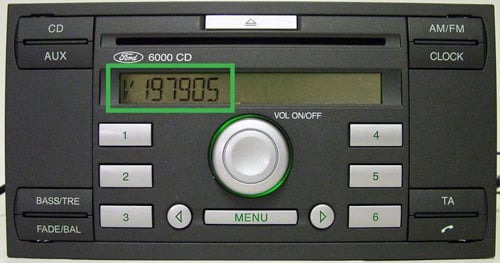 Press button 1 till the correct first digit appears.
Repeated again with preset buttons 2, 3, and 4.
To confirm the code into the radio, press & hold 5 or Enter.
*Free Ford Radio Code instructions are sent upon purchase.
Ford 6000CD MK2 Code Entry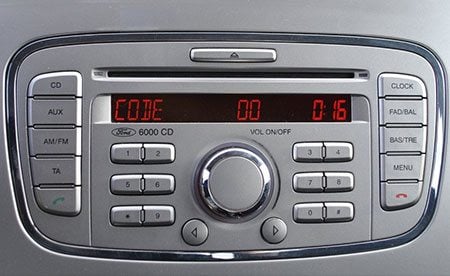 Entering the code into this model variant can be slightly different.
Type the code into the stereo using the preset buttons in the center of the unit.
Once displayed on-screen, the confirmation button is "#" or pre-set button number "5".
Ford Sony MP3 Radio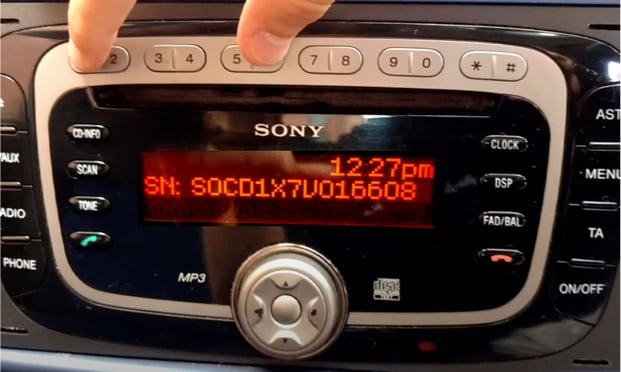 Turn the stereo on, the displayed will show CODE followed by "- - - -".
Using the preset buttons at the top of the screen, enter the radio code.
Upon entering the last digit of the code, the radio will come straight on.
If this does not happen, press & hold the central button for 3 seconds.
Ford Travelpilot Radio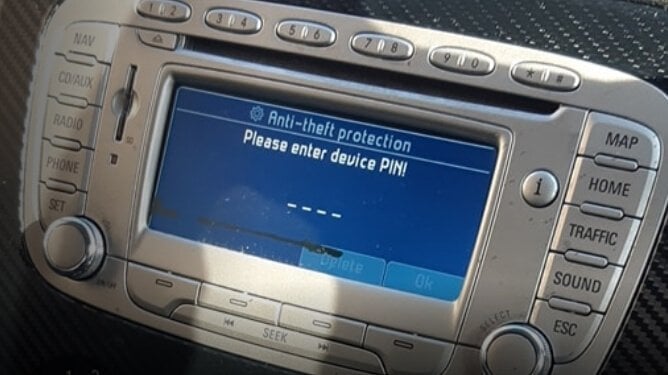 Enter the radio code using the same method as the Sony MP3 unit.
When the code is displayed on-screen, the confirmation button is different. Press and hold the "SELECT" button on the right turn-wheel.
If the radio does not play, check once more. If the radio still does not unlock please contact us.
Ford 4500 RDS EON Radio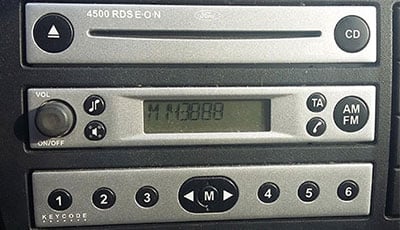 Follow the main instructions for the Ford 6000CD radio.
If button "5" does not unlock the unit. Use the preset button "TA" to confirm.
Ford 4000 RDS Radio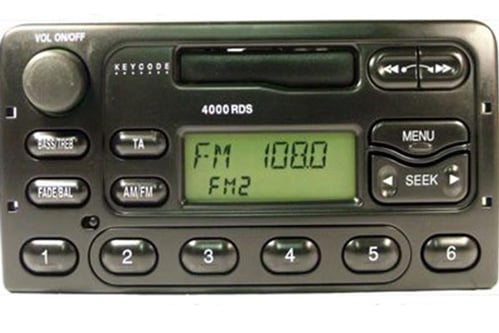 Follow 6000CD Entry instructions as this is the same for the 4000 RDS.
If the unit displays "LOCKED 13", this can not be unlocked online, therefore must go to a Ford Dealership.