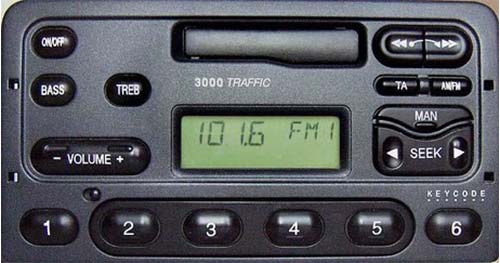 Ford 3000 Traffic Radio
To obtain your Ford 3000 Traffic radio serial, hold buttons 1 & 6 together to start a code cycle. The 'V'/'M' serial will display towards the end of the cycle. For example V197905
If you do not see the serial try holding buttons 2 & 6 and lookout for a serial starting with the letter 'M'. If neither of these works please refer to the next slide! ->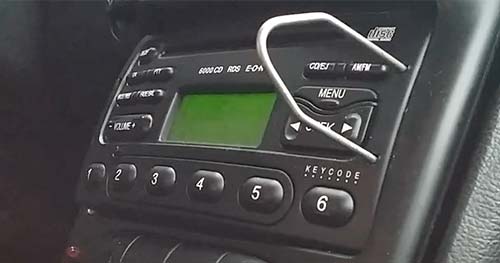 How To Take Out Your Ford 3000 Traffic Radio
It is quite simple to remove your Ford 3000 Traffic radio. You will need a set of radio release keys (PC5-132). These are inexpensive and are around £3 - £5, you can obtain them from Amazon.
Once you have the radio release keys, push them into the 4 holes in each corner of the radio (See image), apply a little pressure and the radio will release from the dashboard. The radios label will be located on the radio's casing.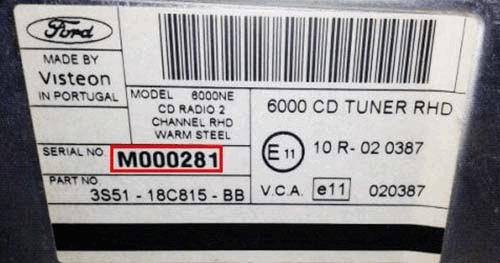 Ford 3000 Traffic Radio Label Examples
Once you have removed the radio, the label will either be on top or on the side of the radio's casing. In most cases, V serials are on the top, and M serials are usually on the side.