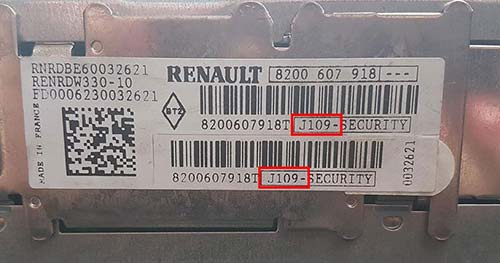 Removing Your Renault Radio
All Renault radios must be removed to gain access to the radio serial number.
The standard Renault radio is very easy to remove from the dash, all that is required is radio release keys.
Once removed, on the back of the radio will be a sticker label, your serial either begin "2811", "8200" or be in a box with "Security".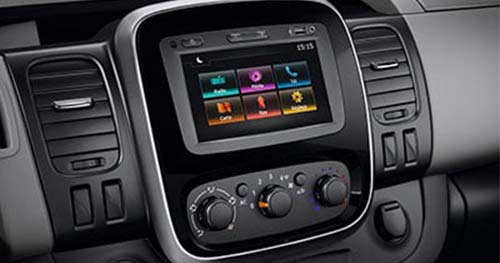 How To Find Your Renault Touch Screen Serial Number
Touch-screen serial numbers are printed on the back of the radio.
To remove the unit from the dash you will need just a screwdriver, this will take less than 10 minutes.
Prying the plastic outer trim from the radio will reveal the 4 screws holding the radio in place.
The serial number will be in a box saying "8200" or "A2C".