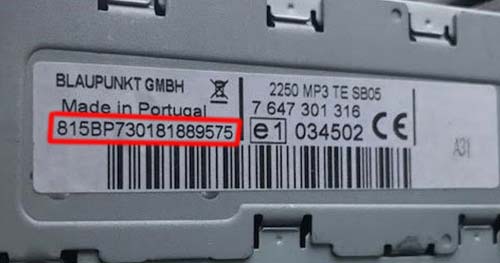 How To Find Your Peugeot Blaupunkt Radio Serial Number
It is quite simple to remove your Peugeot radio. You will need a flat-head screwdriver for prying the panels off the dash to access the radio. Peugeot Blaupunkt radio removal keys are ideal for freeing the head unit from the mount.
Once your radio is pulled forward there will be a label on the back, this is where your serial number & part number will be located.
The Serial numbers from the example radio is: "815BP730181889575" & "7 647 301 316". It could also be something like this 815CM1234B1234567.