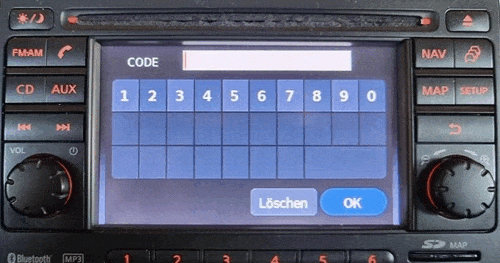 Nissan Connect Bosch LCN EU Radio
When ON, the radio display will show CODE.
Enter 3 incorrect codes into the system, pressing "OK" to confirm each.
Upon the third attempt, your radio will show "system is locked for 60 minutes" & display the information needed to decode your radio.
You need the 'Serial number', 'Device number' and 'Date'. this will show on the radios display.
Please see the image for reference.
Make note of all the information, you need this when ordering your decode.
Ensure the date is entered as displayed on your screen, any radios that show a display date as 30.39.30 cannot be decoded by us, unfortunately.
Helpful Info: Nissan Connect Bosch systems only show the information we need on screen. You do not need to take out your radio.