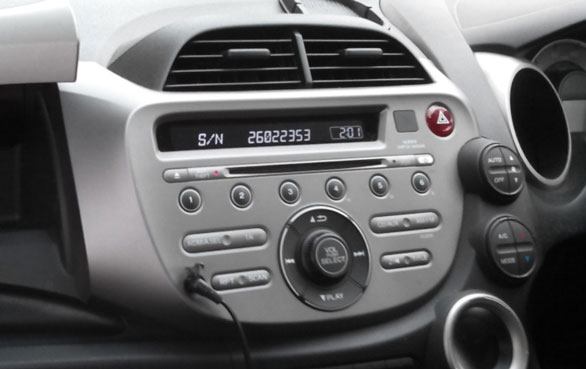 Serial Number On The Screen
Hold the preset buttons 1 & 6, whilst turning ON your radio.
The 8 digit serial number will appear on the display.
Some models display with 'U' followed by 4 digits, then 'L' followed by 4 numbers.
For example, the screen could show U1234 L5678. (this may be split into two screens).
Copy all the information from the display as this is needed to decode your stereo.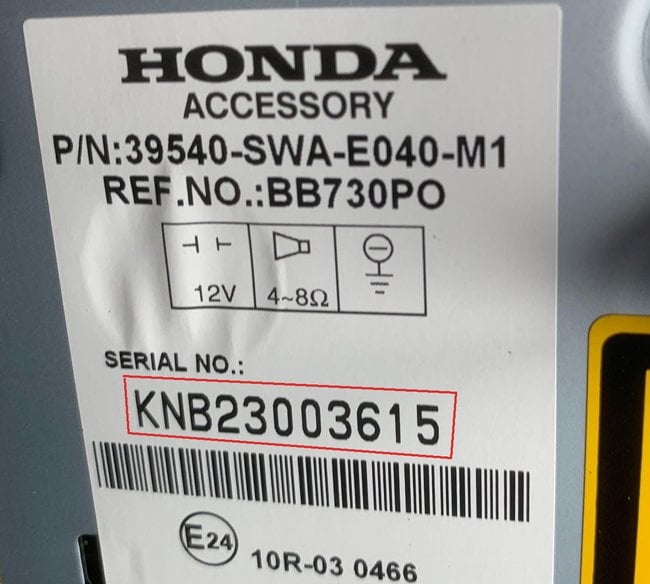 2003+ Navigation System
When the stereo is off press and hold the top halves of the SEEK/SKIP and CH/DISC buttons, then push the PWR/VOL knob.
A 10 digit serial number will appear on the stereo's display.
This will begin with the letter 'U' followed by 4 numbers then 'L', also followed by 4 numbers.
Your display will show similar to U1234 L5678.
Or will indicate all 8 numbers at one time. Example: 12345678.
Please make note of this number, as you will need this for the form on the next page.
Sometimes you may be able to acquire your stereo's serial in the menu, the serial will display starting with having 3 letters before it for example GNB22003871.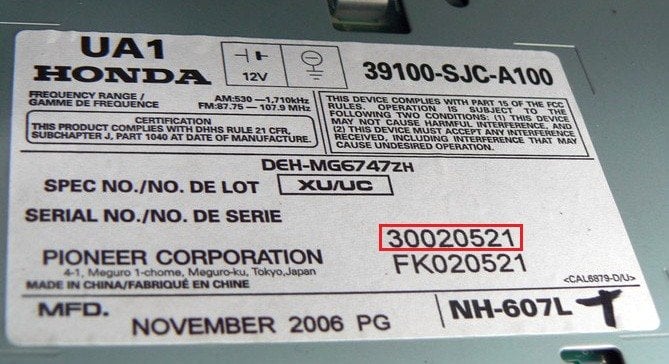 Stereo Label Example
To find your Honda serial number, you will need to remove the stereo using stereo release keys.
Press the keys into place with pressure, then the unit will free from the dashboard.
Once the stereo is removed you will need to locate the label, this is on the top or side of the casing.