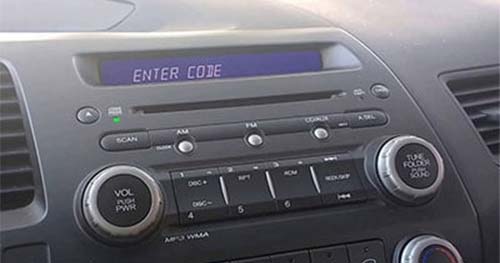 Honda CD Radio
Start by holding down the preset buttons 1 & 6 down together.
The serial will be displayed similar to "SN 26022353" this serial is all that is needed to unlock your radio.
If the serial does not show on-screen, the radio needs to be removed to gain access to the label.