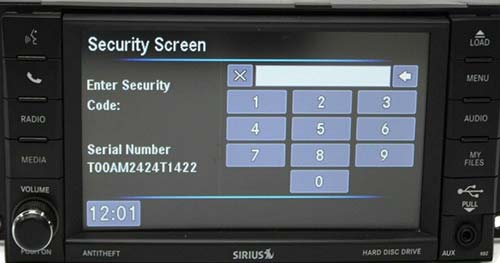 Removing Your Chrysler Radio
It is easy to remove the radio. You need a flat-head screwdriver & a prying tool to remove the stereo.
Models that vary may require release keys to remove your radio from the dashboard.
Using the release keys, push them into each corner of the radio, apply pressure and the radio will release from the dashboard. The radios label is located on the radio's casing.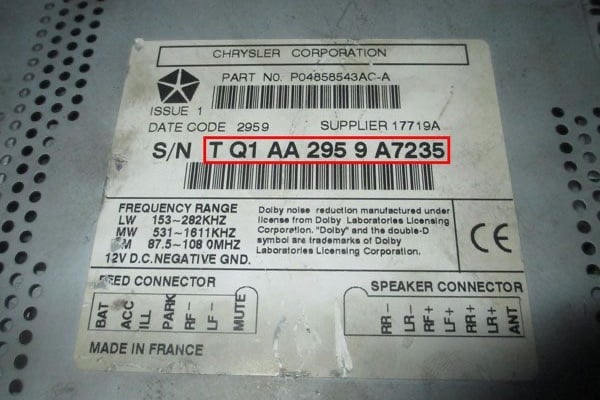 How To Get Your Chrysler Serial Number
Once removed, you need to locate the radios label.
Chrysler serial numbers begin with one of the following:
| | | | |
| --- | --- | --- | --- |
| TQ | TD | TH | T16 |
| T00 | TZ | TM9 | T19 |
| TC | TB | TVP | T0MY |
| T82 | | | |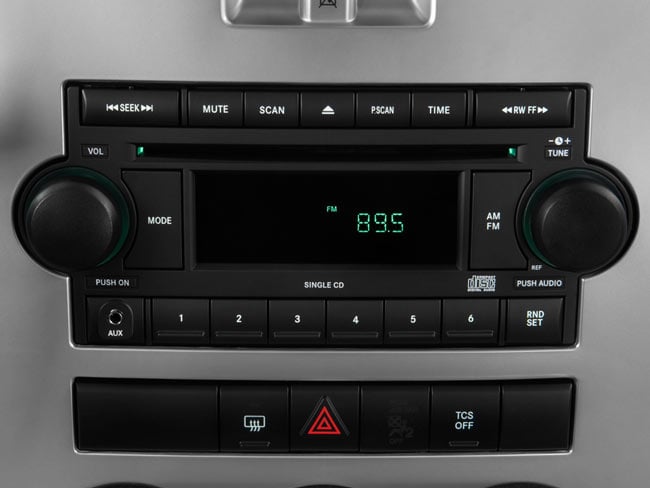 Chrysler Radio Code Input
Turn the radio on.
'CODE' will display on the screen at this point.
Press the pre-set button 1 repeated times until your first digit is on-screen.
Repeat with buttons 2, 3, 4 until the correct code is displayed.
To confirm the code, Chryslers have an "Enter" or "OK" button. Hold down for 2 – 5 seconds.
If your radio doesn't come on, the code may be incorrect, contact us for further guidance.