Blaupunkt Radio Codes
Online From
£9.99
Online
Blaupunkt Radio Code
decoding service for help please see the "how to" section below. We only supply genuine working Blaupunkt radio unlock codes with
over 200,000 customers served.
Available:
Today 8am to 9pm.
Orders after are delivered next day.
Award Winning Service.
200,000+ Happy Customers.
100% Money Back Guarantee.
Expert's On Hand To Help.
4.7/5
Payment Options
How to Locate Blaupunkt Radio Code Serial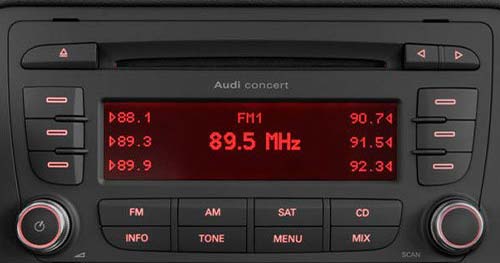 The first step to getting your Blaupunkt serial number is to remove the radio. To do this will require radio release keys, These inexpensive tools can be purchased at your local Halfords. Press the keys into each corner of your radio this will free your stereo and allow it to be pulled forwards.
There are online guides and video tutorials on You Tube that can help with the removal of the radio.
There are different types of Blaupunkt serial numbers these are located on the top or side of the radio casing printed on the label. The most popular serials begin with BP, AUZ, VWZ or GM. As picture example shows this is the information needed to generate the correct decode for you.
The serial number is sometimes compressed into the metal casing also as this Audi radio serial number shows in the picture, Ensuring all of the numbers and letters are correct is essential to be able to calculate the correct radio code for you.
Why Choose us to Unlock your Blaupunkt Radio?
First and foremost we value customer service, it is one of our core values and why we are one of the very few companies to offer a money back guarantee. We go above and beyond to give our customers the fastest and most knowledgeable service, rest assured your in safe hands.
Safety & Reliability
Rest assured Online Radio Codes™ is the U.K's No.1 Radio Decoding Company. We was established off the back of many customers not being happy to pay the prices of local garages and dealerships to unlock their car radio.
On Demand
Most of Our Blaupunkt radio codes are instantly available, and display on screen after purchase. You can also call our radio experts on 01942 604333 to obtain your radio decode instantly over the phone via credit or debit card.
Lifetime Free Blaupunkt Radio Code Retrieval
We also offer a free Blaupunkt radio code lifetime code retrieval service, so if you ever misplace or lose your stereo code you don't need to worry! The code we provide is the original code for the radio supplied when the vehicle was first manufactured.
Page Updated: