Our Phone Lines are Now Closed, Not To Worry...
You can always order online 24 hours a day, most of our radio codes are displayed instantly after purchase.
You can give us call on 01942 604333 ( Mon - Fri 9am-5:30pm ) use our live chat or send us an email 9am - 7pm, 7 days a week.
Worldwide payments accepted.
How To Find Your Radio's Serial Number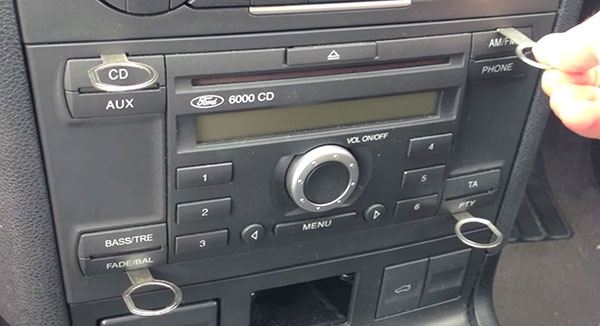 Before you can unlock your radio we require the radio's serial in most cases to locate your serial number you will need to remove the radio and find the radio label which is located on the top or side of the radio casing. In some cases the radio's serial number will be engraved into the unit.
To remove the radio you will need to use radio release keys which can be purchased at a number of online stores, in some cases you can remove the radio with small screw drivers but we wouldn't recommend you do so as not to damage the unit.
You can find a whole host of radio removal guides and help on You Tube if you wish to take on the task yourself.
Not every radio's serial number requires the radio to be removed some can be displayed on the screen by pressing a number of buttons together. For more information we recommend that you view the relevant page of the website regarding the specific model or manufacturer of your car/radio before doing anything else.
Cars with Serial Number On Screen:
Ford Radio Serial Code Retrieval See more...
Nissan Radio Serial Code Retrieval See more...
Honda Radio Serial Code Retrieval See more...
Radio Code Reviews :
Rated
4.99
/
5
based on
6030
reviews